Business Mail & Virtual Office Solutions
Build your business presence fast in New Mexico.
Get a great Truth or Consequences business address, high-speed mail processing, live answering, and smart virtual office solutions that will impress your most difficult clients.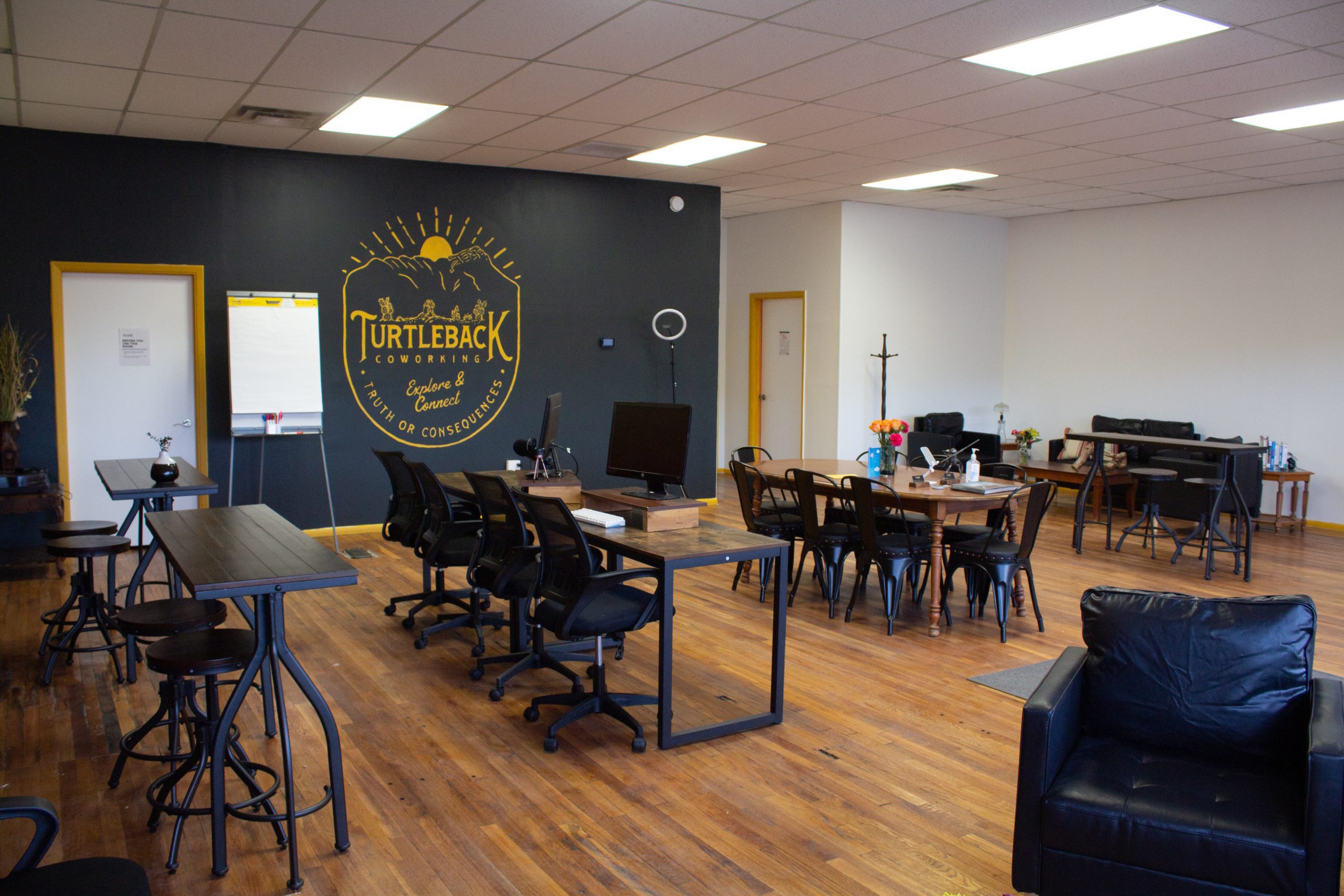 South New Mexico Virtual Office Solutions
Virtual Mail
Receive and send mail with ease and convenience.
Virtual Telephone
Provide great service by phone. Capture more leads.
Live Receptonist
Improve customer service in Truth or Consequences, New Mexico while minimizing payroll expenses.
Online Notary
We notarize documents electronically when working remotely.

Emergence Healing & Expressive Arts Center
We had a great time working in such a friendly and pleasant environment. The internet was spot-on excellent, the furniture was cozy and comfortable and the hosts were charming and super accommodating.
Yocelyn and Nsikak were very friendly and helpful! I enjoyed the view of downtown, sunny sky and hillside. It was a treat to be able to step out for a walk, knowing that my things were safe and sound. The included refreshments helped me stay put long enough to get my work done. A great addition to TorC!!!
Weather you live in the area or you are just passing though, I highly recommend spending some time here. My husband and I are full time rvers and we work from home so when this place opened up it was a breath of fresh air to have a place to work. It's also not too far from the brewery so the location is PERFECT 👍🏼 Can't say enough good things about this place!!
Here's what people are saying:
[trustindex no-registration=google]
TURTLEBACK COWORKING VIRTUAL OFFICE PACKAGES
Business services you need, at reasonable prices you like
Secure a New Mexico address for your business with virtual office space in a strategic Truth or Consequences, New Mexico location.
Put your name on the map and boost credibility with a corporate mailing address in New Mexico. Run your business from anywhere with access to our office spaces – when you need it!
Get a mailing address in Truth or Consequences, New Mexico without paying for the real estate! Access digitized mail services; forward and receive mail with our 400 N Broadway St address.
Grow your business with flexible and professional New Mexico virtual office solutions. With our strategic T or C business location, you can now build your business presence right where you need to be.
TURTLEBACK COWORKING BUSINESS SERVICES
More than just virtual mail–win more opportunities and accelerate growth!
Beyond digitized mail and a virtual P.O Box, we offer an array of services tailored to meet your business needs;
Time to work smart!
Make a home for your business in Truth or Consequences, New Mexio
FAQ
New Mexico Virtual Office Solutions